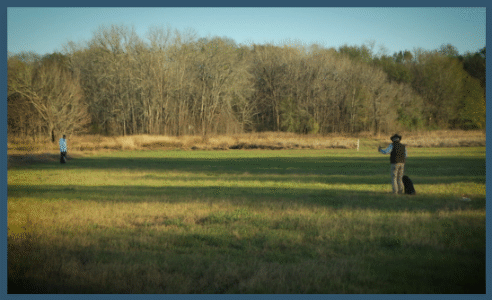 POISON BIRD LINING DRILL
Poison birds in a general sense seem to be a huge obstacle for most dogs. But, when properly schooled, poison birds are almost a tipoff as to the path to where the blind is. Consequently being truly skilled in dealing with poison birds is an enormous advantage and paves a way towards being very competent with the various types of poison birds.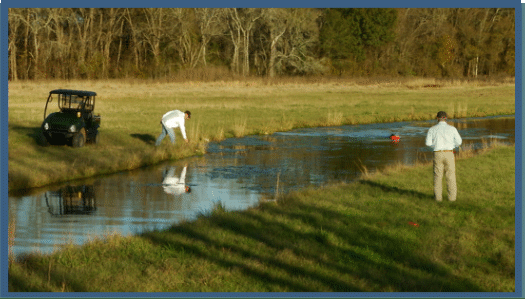 FOCUS DRILL
A dog must go where he is looking. He must focus and continue to focus until he reaches his goal. He cannot be distracted or change his course based on what seems like a more likely prospect or an easier path. This section deals with that specific issue.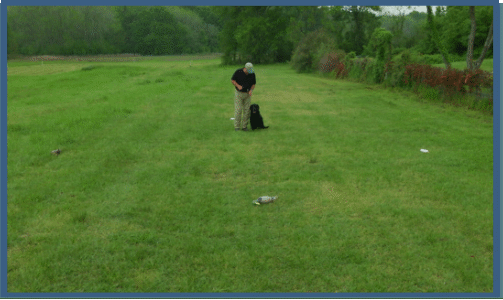 NO-HERE CONTROLS
A good handler must be able to, in a quiet and skillful manner, get his dog to look exactly where he wants him to look. This must be done quietly and with finesse. When this skill is acquired and mastered the team is more able to watch difficult birds and give the dog a better chance at making a spectacular retrieve.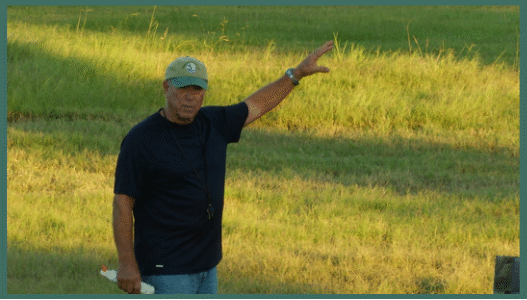 TEACHING THE DOG TO LOOK AT
THE LONG BIRD
One of the key elements to good marking is to watch every bird fall. Few dogs excell at this. In this section we develop the skill on watching ALL birds, not just the flyer.